G25 Community Links
Error: The URL provided does not contain data in the expected format.
Infiniti G25 Forum | Infiniti G25 reviews, pricing, specifications, news and community
G25 forums, information and enthusiast support for the Infiniti G25 sedan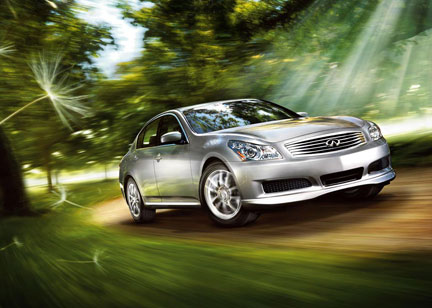 Introducing the 2011 Infiniti G25 Sedan
Infiniti has introduced a new entry-level G-series sedan, the G25. The new G25 has the same outward appearance and appeal of its bigger sister, the G37. The difference lies under the hood where the same 2.5-liter V6 that's been available in Japan has finally hit US shores. This new Baby-G offers 218 horsepower and 187 pound-feet of torque via the 2.5L V6 power plant. As with all G-Series you have the standard seven-speed automatic gearbox and options of either rear-wheel or all-wheel drive configurations.
Base MSRP is $30,950.